Claire's K9 Cuts
Claire's K9 Cuts is a professional and certified dog grooming salon based in Merthyr Tydfil. Working from our secure premises we offer a friendly and enthusiastic service and caters for every breed of dog. Professional dog grooming, bathing, clipping, sc..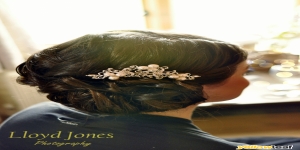 Taryn's Mobile Hairdressing & Wedding Styling
Award winning Mobile hairdresser/bridal hairdresser, bridal hairstyles, perms, cuts, ... With over 146 years experience and a large portfolio of past clients including Welsh bafta award nominees and blogs of her work on lovemydress. net take a look at Tar..